Please note that this post contains affiliate links. If you click through and make a purchase, Midlife-A-Go-Go receives a small percentage that helps keep the site in business. For more information, please read my Disclosure & Privacy Policy. gifts for midlife women
Thanksgiving has come and gone. I think we all know what that means: Christmas will sneak up on us and we'll say, "Oh goodness…where did the time go? I still haven't gotten a gift for Rachel/Mary/Libby/Rhonda/Tammy etc."
Here at Midlife-A-Go-Go, I know a thing or two about gifts: 1) every woman enjoys getting them, and 2) 'tis better to give than receive. But what about gifts for midlife women? What do you get her?
Before you get yourselves worked up into a frenzy as the day of gifts is looms, check out Midlife-A-Go-Go's Holiday Gift Guide for Midlife Women, featuring 25 items that are perfect for gift-giving this holiday season.
P.S. Nowhere is it written that you can't gift yourself with a 'lil something, so what are you waiting for? Get to shopping!
---
Relaxing the Tootsies
After a long day of chasing dreams, running down ideas and just generally being a busy bee, the feet can take a beating. Soothe them. Soothe them now, with a shiatsu and acupuncture foot massager
. Now that's what I call happy feet.
Reading is Fundamental
Sometimes, a midlife woman just doesn't want to share her adult beverage, and rightfully so. What's a woman to do? Hide her stash! Wink The Best Kept Secret to Staying Young
 is a clever way to spirit away the spirits.
Booze to Go
For the on-the-go woman who doesn't want to pretend to read just to sneak a sip, there are options. This BoozeBrella is the perfect way to disguise 9 ozs. of booze…let's just hope it doesn't rain.
What's a Bit of Precipitation?
Speaking of rain, this is the perfect gift for the woman who wants to tackle the weather in style. She's sure to ♥ this Bright Red Heart-Shaped Umbrella. She'll be the most stylish woman on the street. 
Hangover Tea
With all that booze being consumed, sooner or later there's going to be a hangover. I've got two words for you: hangover tea.
Bring on the Heat
Let's face it: midlife women can be hot (take that in whichever way you wish…). Quell the heat while on the go with a digital mini-fan for your Android or iPhone. 
Soothing Sounds
Calgone may be able to take you away, but a sound machine is the ultimate vacation without leaving the house. With 10 sounds to choose from, yeah, women need this. 
Feed Her Inner Mad Scientist
There's no better time than now for a woman to play with her food! Set her loose in the kitchen and let her get creative . . . in a molecular gastronomy kinda way. This kit has everything she needs to craft lemon foam, chocolate spaghetti, balsamic vinegar pearls and more.
Where Fashion and Function Collide
Who says fashion can't be functional? When the smartphone or tablet is loosing its juice, simply slip off this bracelet and charge away! This lovely bracelet is actually a charging cable in disguise. Bracelets come in iPod or Android models.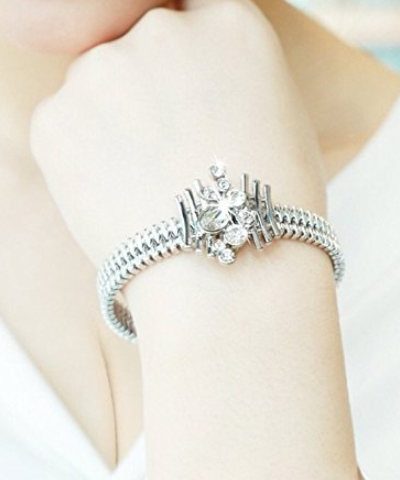 The Gift of Memory
For the woman with grandkids, the gift of memory is one that they will appreciate for a long time. This grandparent's diary records the family history in your words and mementos.  
Honesty is the Best Policy
Say it all without saying a word. These acronym sticky notes redefine the WTFs and OMGs of life.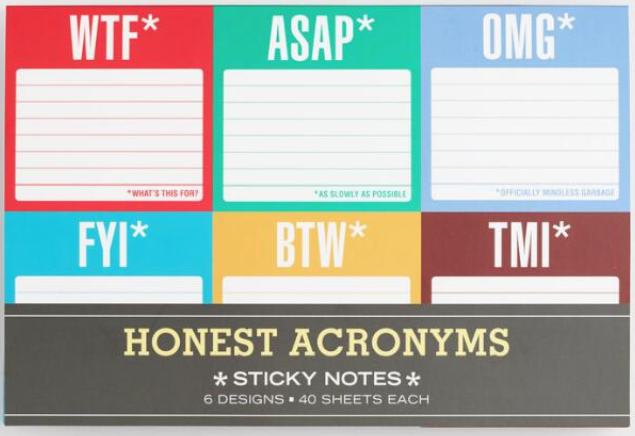 Zzzzzzzz…
For the woman who wants to block out the world when it's time to snooze, an eyelashes-adorned sleep mask is what she needs to shut out everything — including the light.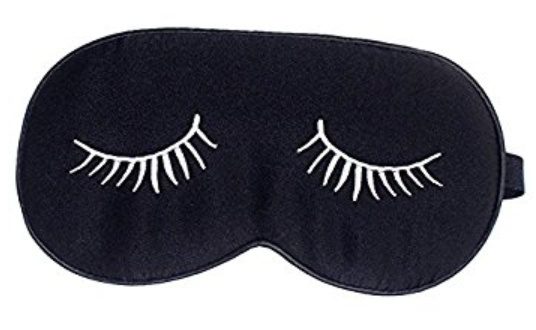 A Coloring Book of a Different Sort
When stress hits, sometimes all we want to say is "f*ck!" Midlife women are not immune to this. With this swear words coloring book, she can kill two birds with one stone by relieving stress and coloring her swear words at the same time. This is so f*cking awesome.
Control Freak
For the women who wants to be in control all over the house, all she needs to say is that one magic word, "Alexa…"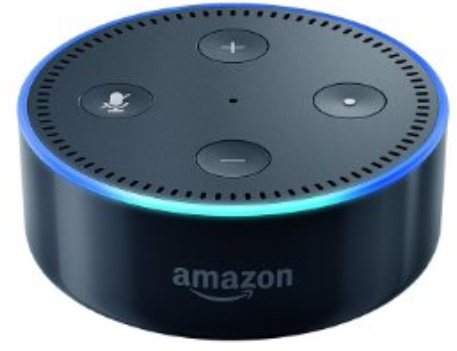 A Crumpled Mess No More!
Travel much? Wrinkle much? Yeah, me too. A compact portable garment steamer can take the rumple out of that little black dress in no time.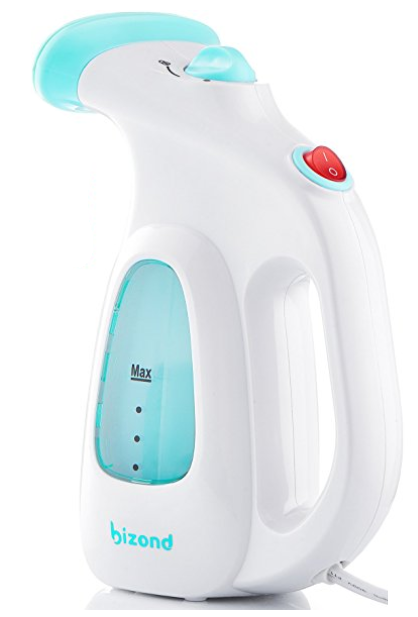 It's Da Bomb!
For the woman who wants to know what's in her bathwater… DIY bath bombs are da bomb with 100% pure essential oils, it's the DIY way for a woman to pamper herself.
Snuggle Time
Baby it's cold outside. Give the gift of warmth. With sleeves and pockets for the feet, this wearable fleece blanket will keep her cozy from head to toe.

The Spice of Life
For the fine food connoisseur, this 24-piece artisan salt set is a tasty addition to any kitchen.
Namaste
From the gentle lotus position to the bend-yourself-backwards chakrasana position, yoga aficionado will rejoice with this yoga pose charm bracelet. Shanti.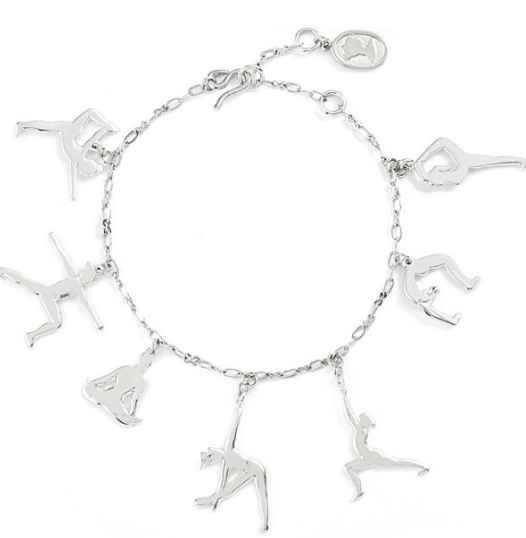 The Journey Inward
For the woman who wants to delve into who she is and where she's going in life, journaling is a wonderful place to start. This self-exploration journal features inspiring quotes and prompts designed to help women move forward.
Travel in Style
When a woman is one the go, she should do it in style. She'll be the envy of everyone as she wheels through the airport with this 2-piece hard shell butterfly emblazoned luggage set. Wheels up! 
Mirror, Mirror…
…who's the fairest of them all? When she looks in this mirror with touch screen and 3x magnification, she'll see all facets of her beauty.
Time is of The Essence
When she wears this stunning stainless steel golden hued watch, she'll not only be punctual but she'll look great when she arrives.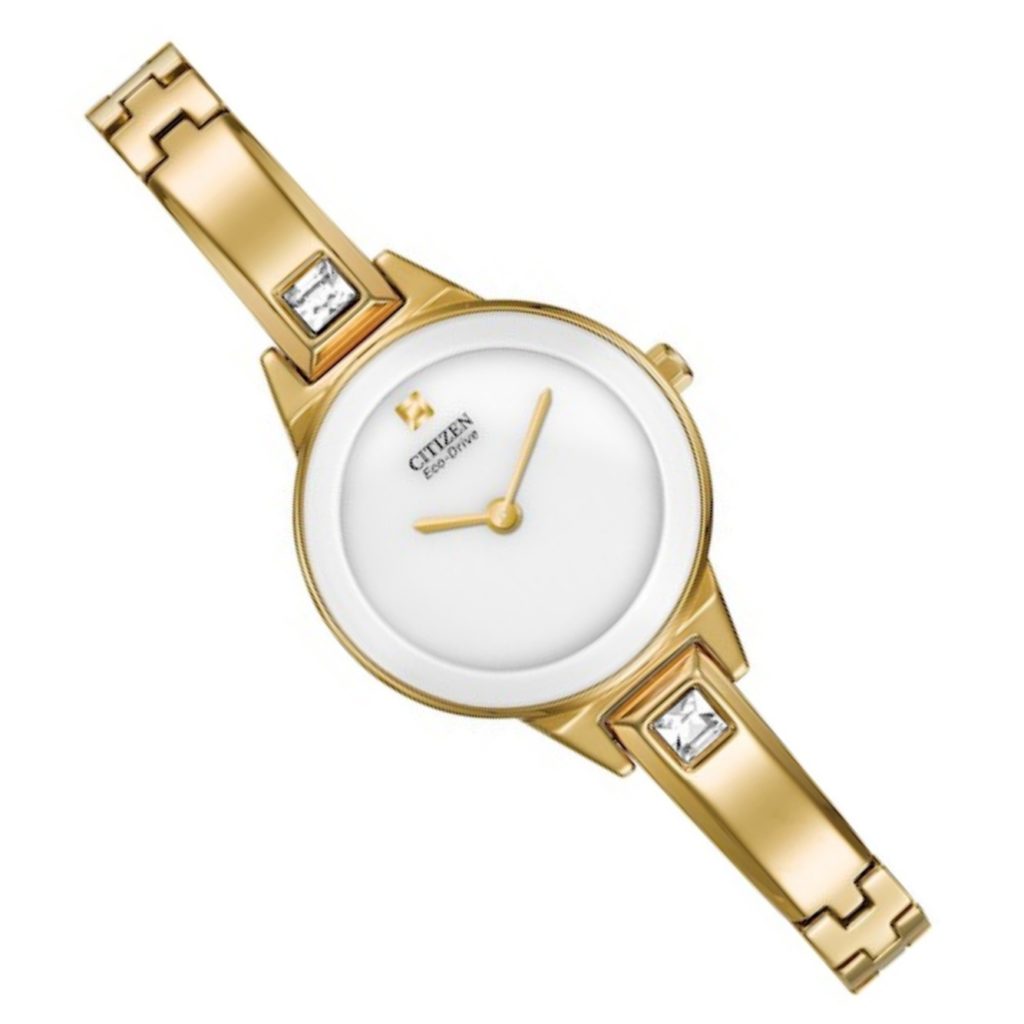 Music to her Mouth
Cheese anyone? This unique bamboo piano-themed cheese board is a great gift for a music loving hostess extraordinaire.
How Sweet It Is
No gift list would be complete without chocolate. Is she worth it? You betcha. Will she thank you profusely. Certainly. Will she share her Ultimate Signature Collection with you? She might…albeit grudgingly. But if you're really nice, she might bless you one of the 80 yummy Godiva truffles in this decadent collection.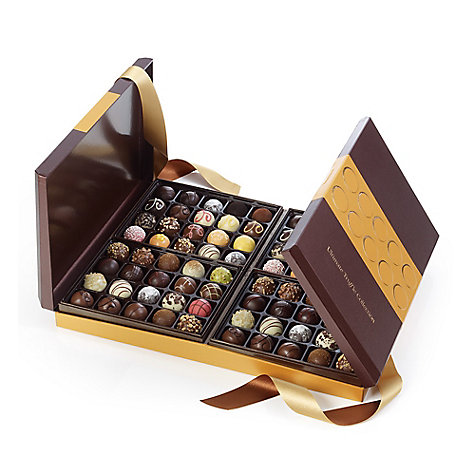 v